Mobile Explosives Manufacturing Unit – MEMU
TRANSMANUT designs and manufactures mobile explosives manufacturing units. Located in central France, our geographic location allows us to be highly responsive throughout the European continent. We also provide excellent coverage for Africa.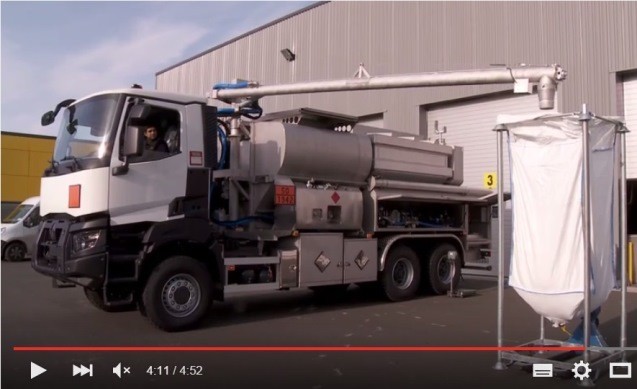 All design work is done on 3D CAD systems.
All sheet metal work and assembly of the body on the chassis is also designed on 3D CAD systems. Load distribution studies are optimised for the destination countries.We are UTAC certified as a qualified operator and we conform to a quality system specially adapted for body work meaning that all our vehicles comply fully with the highway codes.

Suitable for extreme conditions
We can adapt your vehicles for operation in extreme climate conditions guaranteeing reliable operation in temperatures between -40 and +60° C.
Ergonomics and handling
We equip all our units with specially tested IP67 control systems for mobile machinery applications. This automation system provides full traceability for production processes and oversees all safety features.

Strict control procedures for all equipment
Our services include comprehensive vehicle checks before shipment. In addition to quality controls, we pre-calibrate the vehicle using inert materials.
Our procedures guarantee ease of commissioning.
Maintenance & spare parts
With each vehicle we will send you a full technical dossier including a catalogue of spare parts for ongoing maintenance operations.
Regulatory compliance
Our vehicles are ADR compliant for use in Europe. Our comprehensive knowledge of the European Directive (2006/42/CE) means we can deliver a CE conformity certificate. Our experience in a range of European countries and our knowledge of the various certifying bodies will help you ensure you gain certification in the country of use.

Some examples of our realizations
With 20 years of experiences, we can offer a wide range of equipment. We will design with you the equipment best fitted to your needs.